You've said good night to the Moon and the Gorilla, successfully counted One or Two Red or Blue Fish, and finally tucked Junie B. Jones back on the shelf. Congrats! Now, it's time for your Bedtime Story -- one can't-miss article to soothe your frazzled parent brain at the end of the day. Happy reading, and we'll see you tomorrow.
Even 'Easy' Losses Are Difficult
By Christine Skoutelas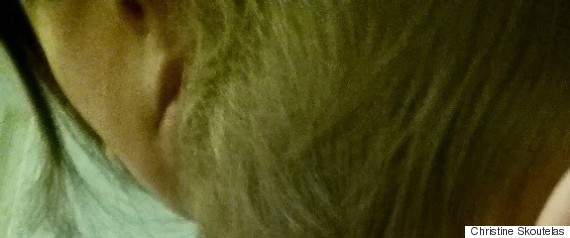 I am the luckiest lady in the world. I am healthy and happy and my biggest concerns are 100 percent of the first-world variety. My problems are of the luxurious sort; my grief is the easy kind of grief.
But no matter how much I believe that my grief is silly or my grief is selfish or my grief is self-indulgent, my grief doesn't care. I can squash it down for a while, or tuck it away in a corner, or rub it raw with my joys, or scrub it clean and sparkly, or run far away from it, but for some reason I can never seem to rid myself of it, not completely.