You've said good night to the Moon and the Gorilla, successfully counted One or Two Red or Blue Fish, and finally tucked Junie B. Jones back on the shelf. Congrats! Now, it's time for your Bedtime Story -- one can't-miss article to soothe your frazzled parent brain at the end of the day. Happy reading, and we'll see you tomorrow.
11 Things An Adoptee Wants You To Know About Adoption
By Madeleine Melcher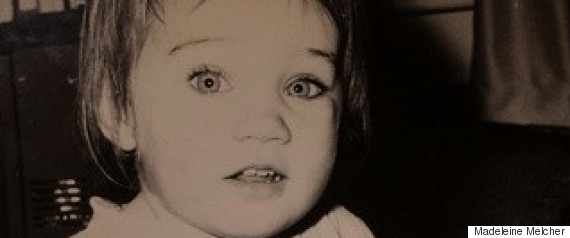 Disclaimer: I am but one person with my own experience. Adoptees are human beings, so of course our feelings and experiences vary from black to white to every shade of gray. I cannot and do not speak for everyone, but will always stand up for everyone to have a chance to speak.
When I was a baby, I lived in a car for a time. My birthmother left me behind one day and did not return. I was adopted when I was a little over a year old. Adoption is how I came to be with my family. I know people in supermarkets and school registration lines always seem to have a lot of questions when they see a family that was obviously built through adoption, and I certainly get a lot about mine, so in case you were wondering and because I have shared it with people since I was very young, this is what I want you to know in response to years of questions.